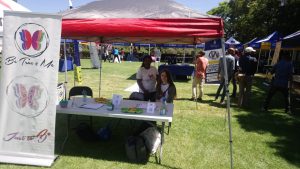 Be True 2 Me Support Network has a stand at the Wits Orientation at the Main Campus for the week of 27 to 31 Jan 2020 (Mon to Friday). Come visit the stand from 9am to 5pm.
Wits Support Group Meetups will happen on campus during the week.
You can visit the stand to signup to the WhatsApp group or message the WhatsApp number or like our Facebook Page to attend group meetups @ Wits.
Thanks to the awesome team of volunteers making this possible!