OUR NEEDS ARE ESSENTIAL – Part Deux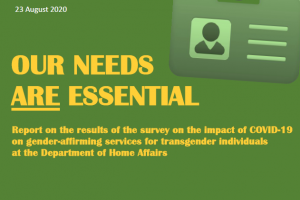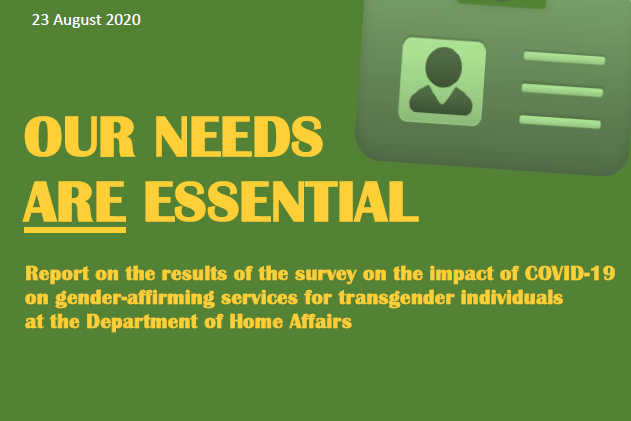 Iranti
Gender Dynamix
Transgender and Intersex Africa
The Triangle Project
Matimba
Trans Hope
Same Love Toti
Access Chapter 2
Legal Resources Centre
Women's Legal Centre
BeTrue2Me would like to thank the hard working and active organisations and members of the community who were involved in the research and representation efforts recently carried out in liaising with the Minister and Department of Home Affairs.
BeTrue2Me acknowledges gratefully the efforts of the Minister and Department of Home Affairs in creating clarity around the services being offered by the Department during Level 2 of the Lock-Down.
We note with concern however, the ongoing failure of the Department to respond to queries, via the call centre as well as the branches; the failure to issue 'confirmation letters' with the perennial and stubborn excuse that an issue has been 'escalated', to no avail; the failure to commit to processing applications in good time, and feeding back information; the failure to issue amended birth certificates, concomitant with changes that may actually have been made.
In summary, we look forward to continued engagement with the Department of Home Affairs, in order to address the above issues, and ensure that the Department meets the needs of the community by providing service delivery based on respect for the equality and human dignity of all people, even in these challenging times.
See the original post HERE
---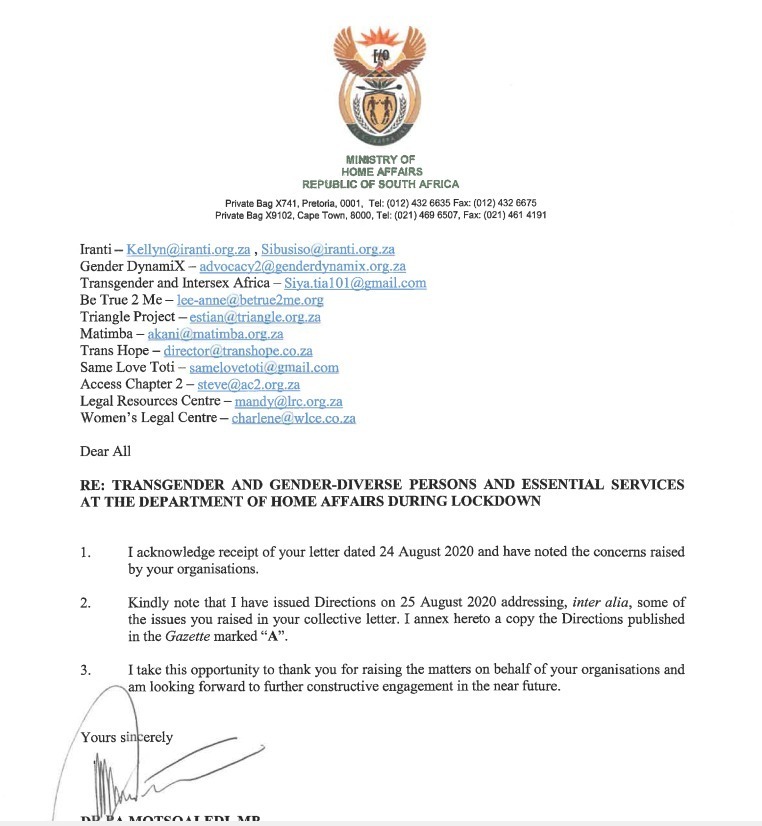 ---