Reading Material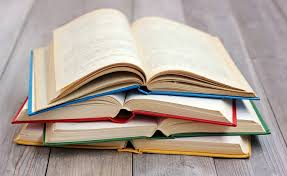 The original intent with this list was to give a super-brief introduction to some different perspectives on the experience of gender, and the trans life experience. The ultimate target was brevity rather than a comprehensive list, and NO CLAIM AT ALL is made to appropriately represent even a representative cross-section of life experience. Excellent recommendations for additional content have already been added, and it would be an ideal to briefly indicate the content of each entry. Apologies for the glaring omissions in some areas!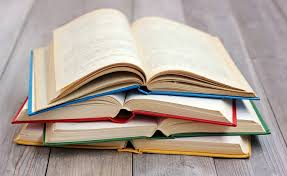 Where possible – format / availability is noted but this is not reliably maintained. CM
Bechdel, Alison
Dykes to Watch Out For [strip running from 1983 to 2008]
Binnie, Imogen
Nevada [book, 2013]
Bornstein, Kate
Gender Outlaw: On Men, Women and the Rest of Us [book, 1994]
Boylan, Jennifer Finlay
She's Not There: A life in two genders [book, 2013]
Camminga, B
Transgender Refugees and the Imagined South Africa [book, 2019]
Euginedes, Jeffrey
Middlesex [book, 2002]
Feinberg, Leslie
Stone Butch Blues [dowloadable free ebook, 1993]
TransLiberation Beyond Pink or Blue [book, 1992]
Transgender Warriors: Making History from Joan of Arc to Dennis Rodman [book, 1996]
Grace, Laura Jane
Tranny: Confessions of Punk Rock's Most Infamous Anarchist Sellout [book, 2015]
Irving, John
In One Person [book, 2012]
Labelle, Sophie
Assigned Male [strip –running from 2002? – ]
Le Guin, Ursula K.
The Left Hand of Darkness [book, 1969]
Mock, Janet
Redefining Realness: My Path to Womanhood, Identity, Love and So Much More. [book, 2014]
Surpassing Certainty: What My Twenties Taught Me [book, 2017]
Morgan, Ruth – Marais, Charl – Wellbeloved, Joy Rosemary
Trans: Transgender Life Stories from South Africa [book 2009]
Falchuk, Bard – Murphy, Ryan – Canals, Stephen
Pose [FX Television Series, 2018]
Solomon, Andrew
Far from the Tree: Parents, Children, and the Search for Identity [book 2012]
Scholinski, Daphne
The Last Time I Wore A Dress [book, 1997]
Sense8
Wachowski directed [Netflix Television Series, 2015]
Serano, Julia
Whipping Girl: A Transexual Woman on Sexism and the Scapegoating of Femininity [book, 2007]
Outspoken: A Decade of Transgender Activism and Trans Feminism [book, 2016]
Stein, Abby
Becoming Eve: My Journey from Ultra-Orthodox Rabbi to Transgender Woman [book, 2019]
Tomson, Anastacia
Always Anastacia [book, 2016]
Woolf, Virginia
Orlando [book, 1928]
Wynn, Natalie
Contrapoints [Youtube Channel, since 2008]